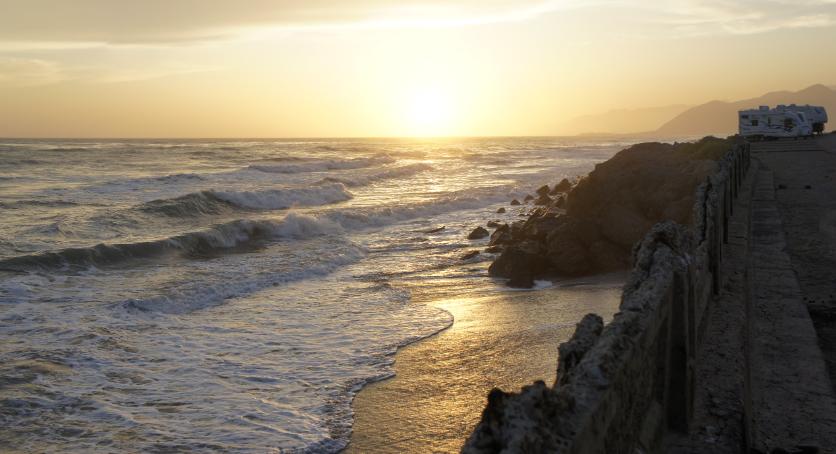 Rincon Highway - looking toward Carpenteria and Santa Barbara and Rincon Beach.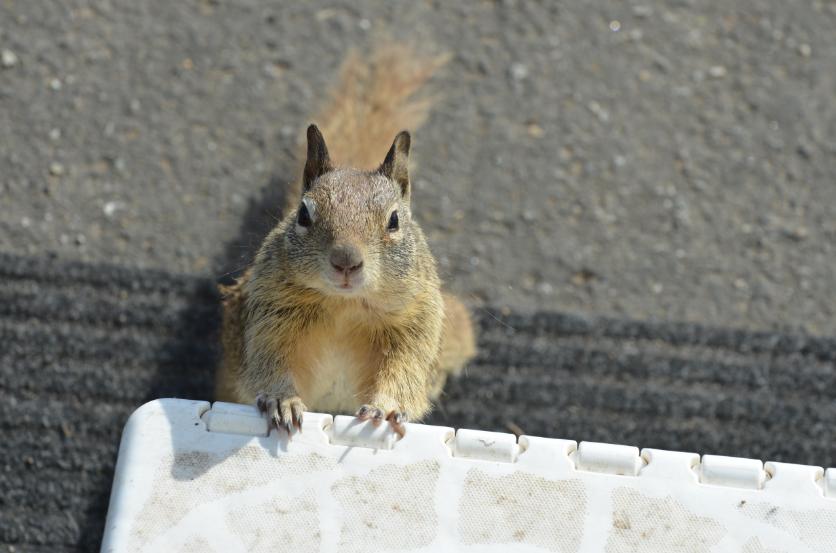 This is the campgroud Ranger. He is at my door every morning demanding payment for my staying on "his" space. He is always here first thing in the morning, but never TOO early. He is demanding and impetuous, not a little. But good company, nevertheless and has been a very good friend and confidante through the years. I don't think he has ever repeated one thing I have told him, EVER!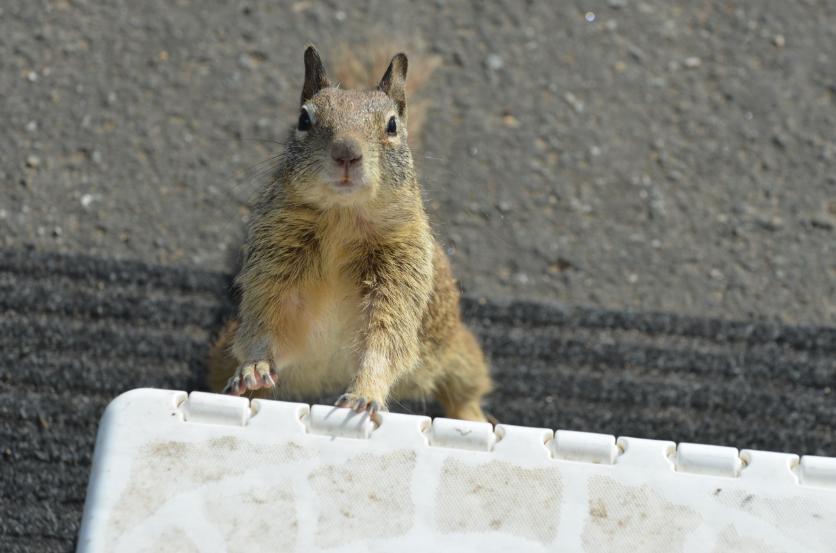 I sure do wish he would stop tapping his fingers like that when he waits for me to pay up every time after I refuse to pay any more rent to this little banditio.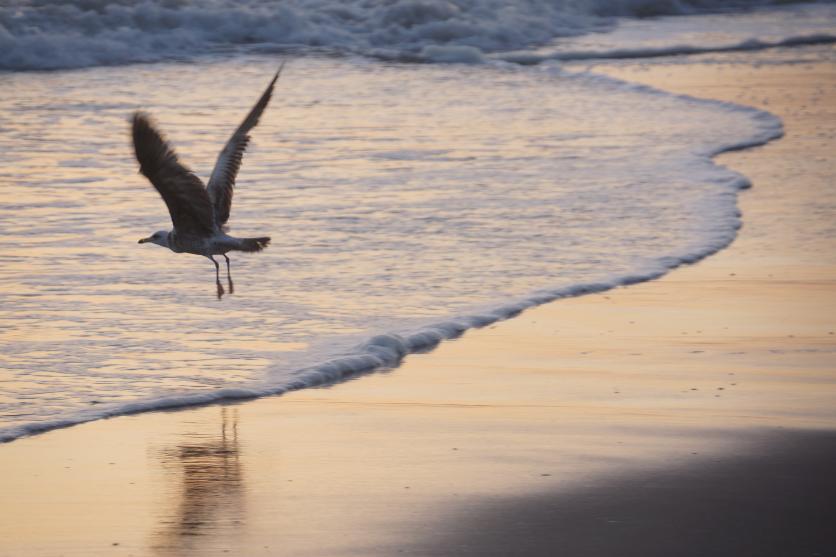 It's time to head out to the colony in the sea right offshore from here.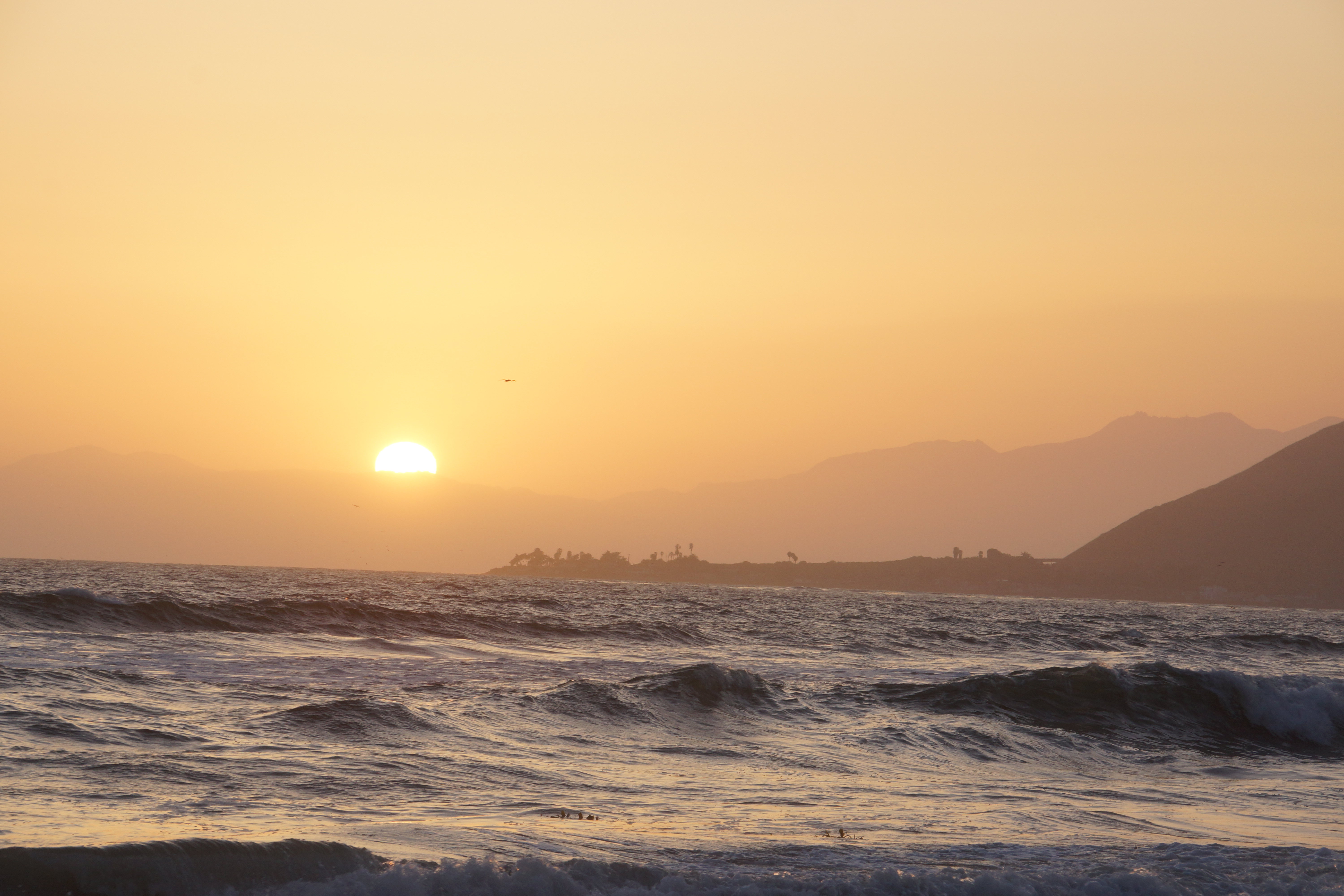 Sunset on May 29, 2012. Looking northward, at Rincon Point.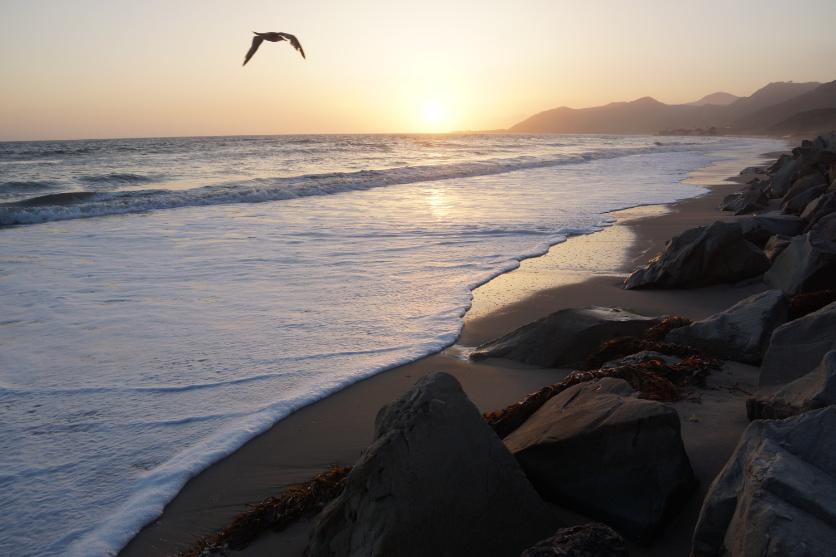 This bird is heading northbound. He's had enough of us. The Pelicans have also started to move northward during the past week. There are none in Northern California, yet. There will come a time when there are hundreds of them flying ever further northward in San Simeon (by Hearst Castle and ranch). But, that has not happened yet this year. I think this is the southern end of these migrating birds and that they have just begun moving north. Right behind the dolphins, and whales.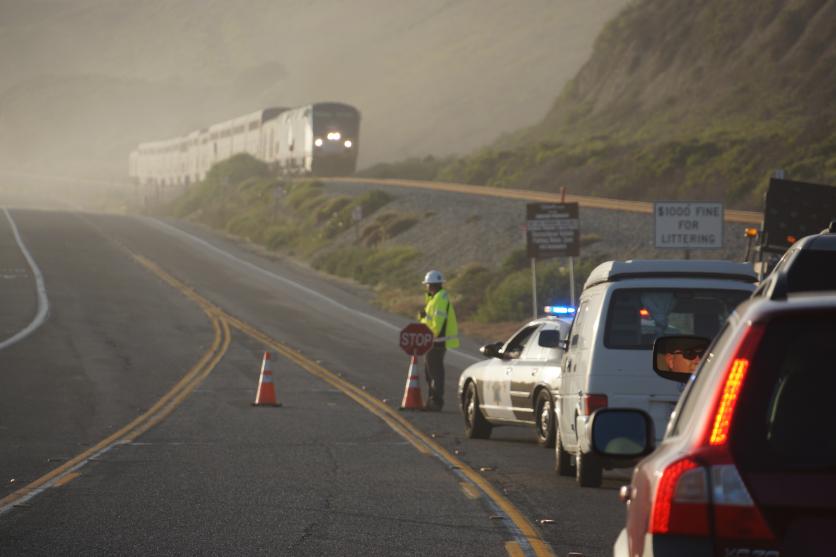 Rincon traffic jam, looking north at entrance to Emma Wood State Beach Park. I am heading out for sunset, last night, May 30. But am stuck, for time being. Good time to watch a training video until I was awakened by the sounds of everybody moving but me. Ooops.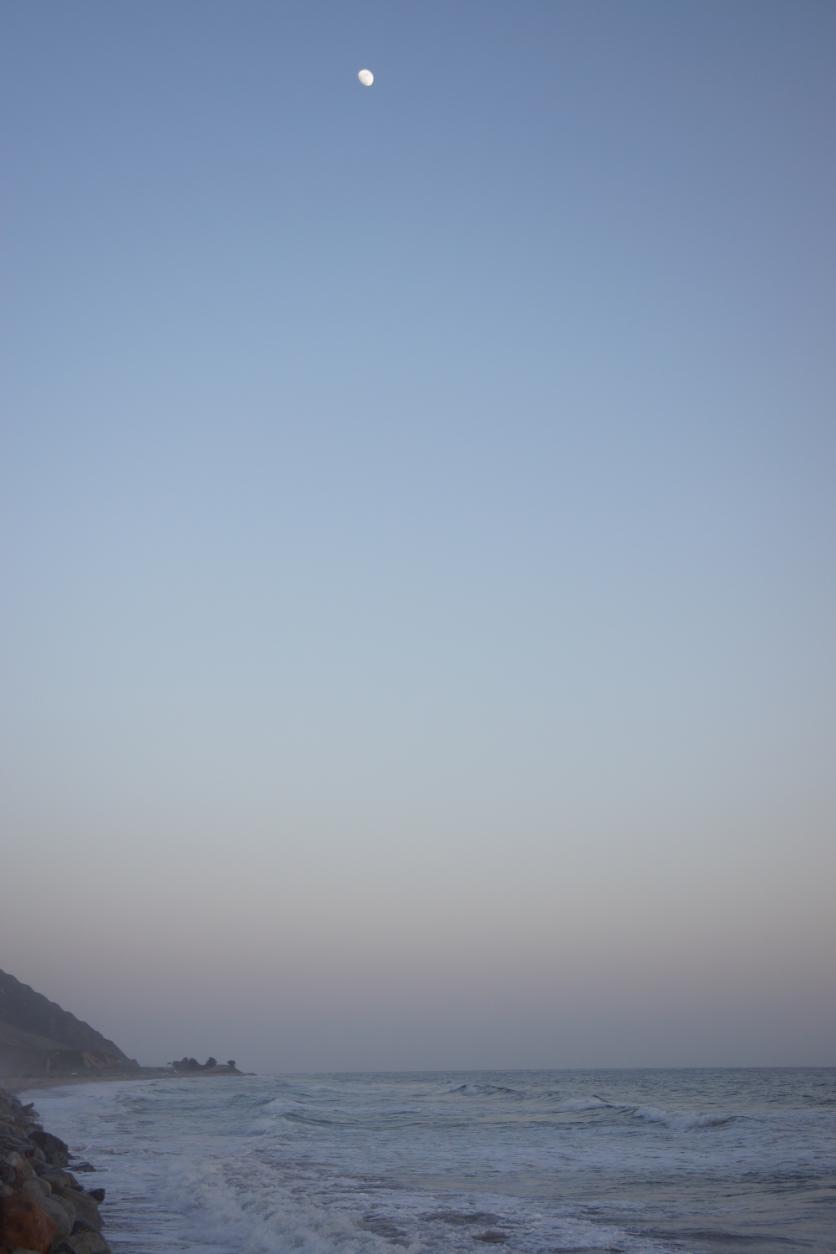 Looking south. That point is Emma Wood, where the seawall is located. It is part of the remains of the original highway which was here before the freeway was built (when I was a little boy). Note that the Sun has just gone down. Am standing in the afterglow. The moon is already risen up fully high in the sky. It simply becomes captivating as one sits and watches it for hours. I found myself stuck about three miles south of this location on a lonely vacant beach until 2 a.m. As I literally had to tear myself away, knowing I will be driving to northern California in a few hours, thankfully a huge fog bank came in and enshrouded it, which took some of the sting out of having to leave. But, then -- the moon through the clouds was looking awful good. Ohhhh noooo! But, I made it back to bed in time to get three hours of sleep and then get back to working.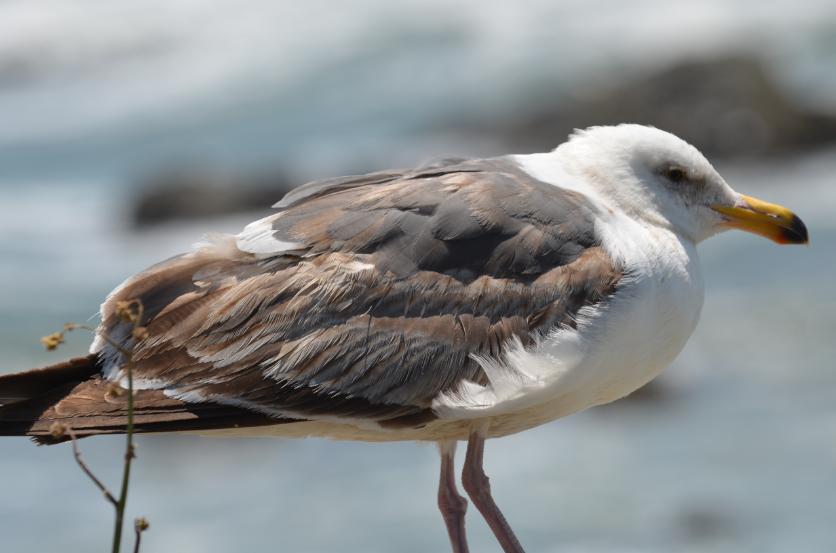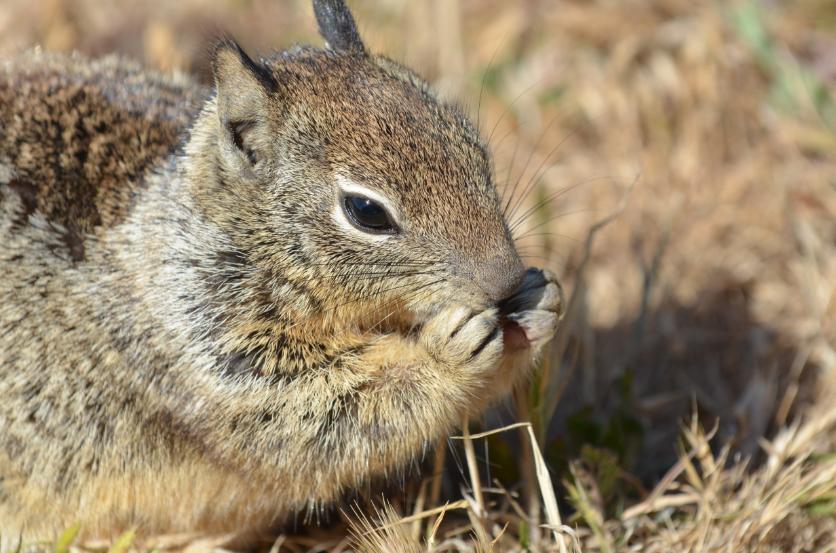 I'm not going to show you what I'm eating ---
Here's wishing you a good morning.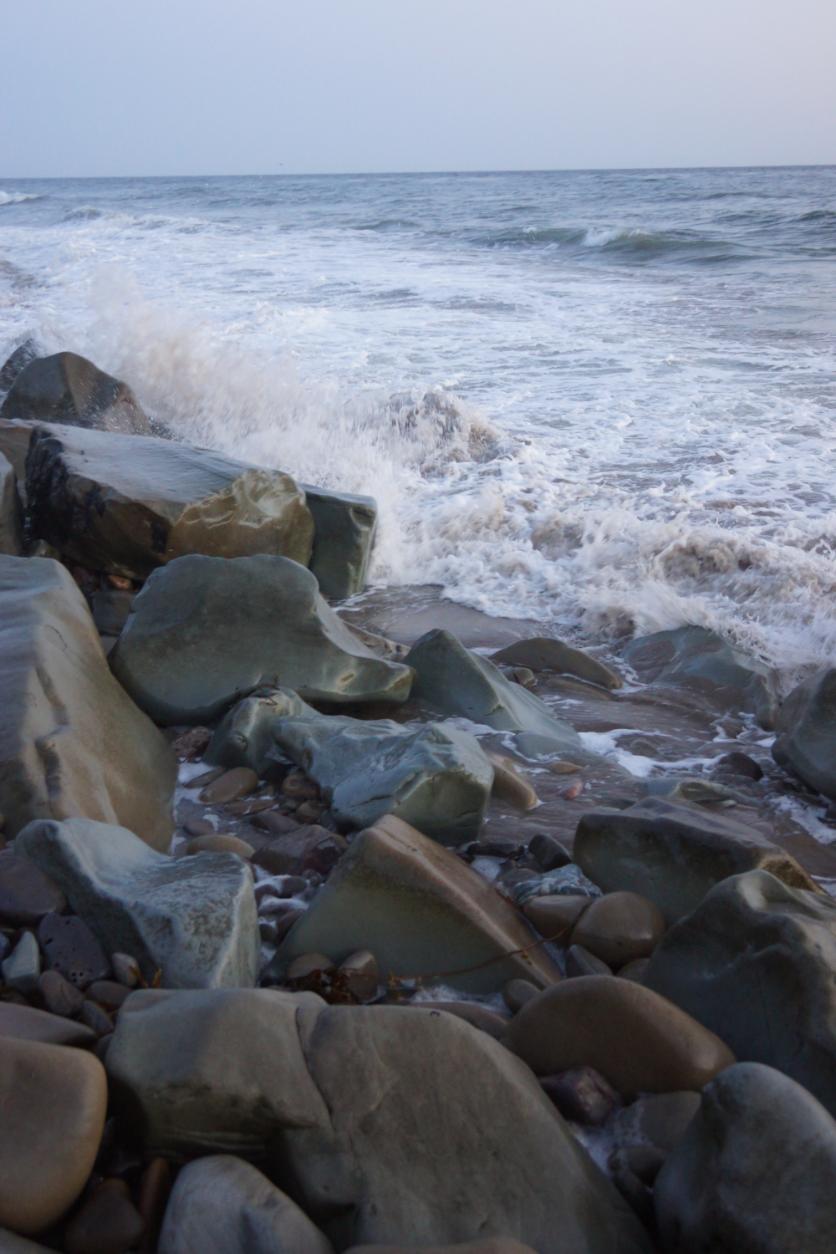 The PLAINCHANT should be listened to " --- in the waves:".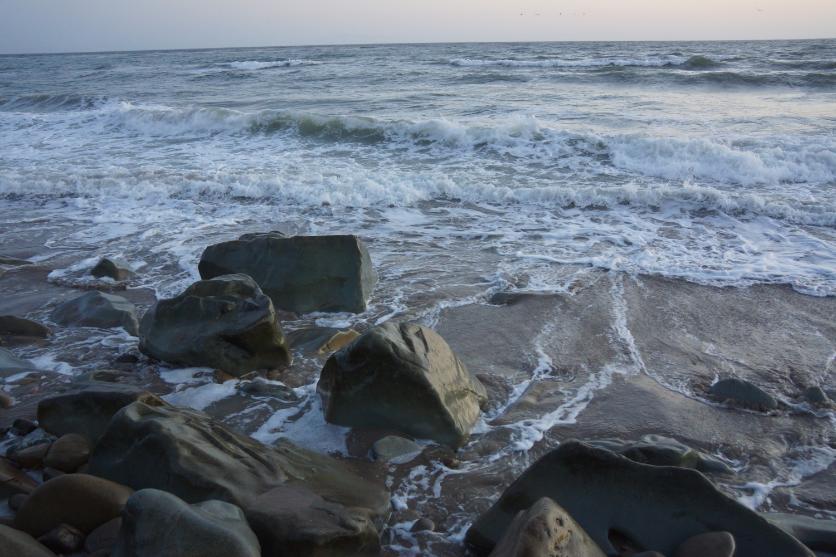 This is the final testing ground for PLAINCHANT recordings - '"--- in the waves".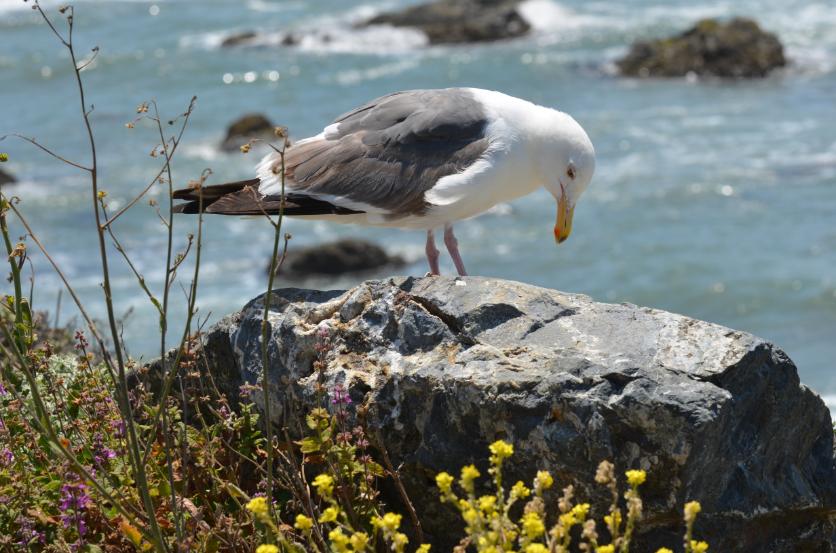 I just finished teaching this gull how to speak "woodpecker". But I forgot to tell him not to practice on rocks. You can only imagine how that turned out.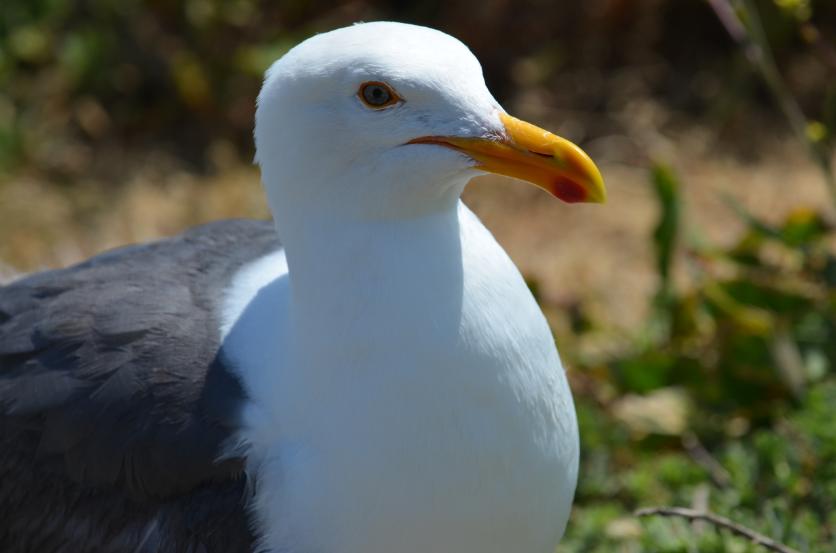 3/4 portrait of common California Gull. Yes he is a paid model. Will work for cheap.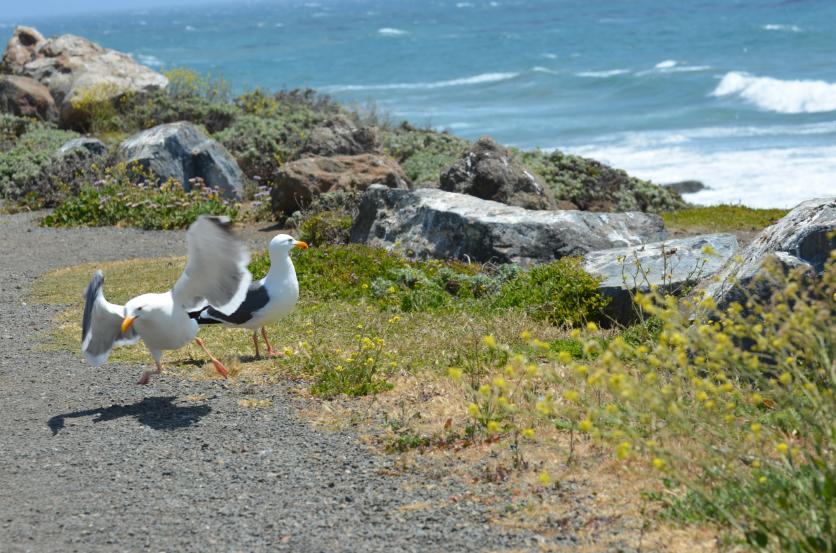 You had better look out, or else ---
Establishing the pecking order.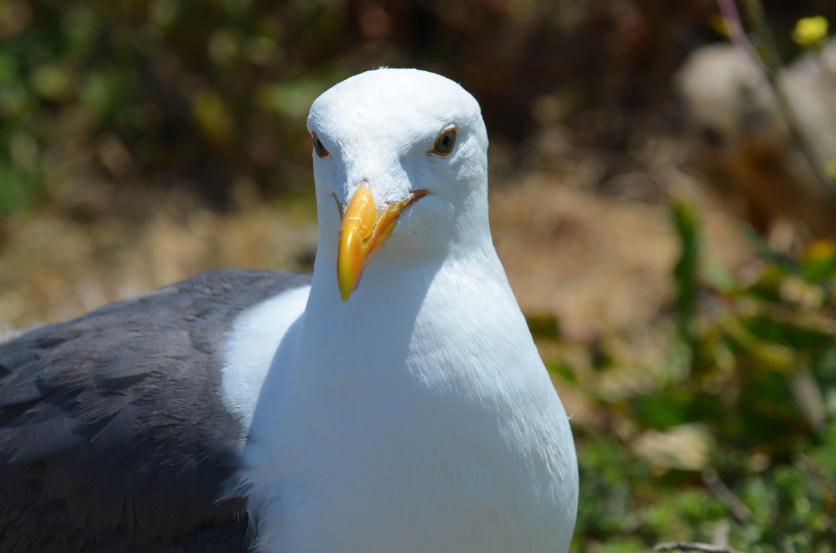 Portrait of common California Gull. Yes, I am really up that close.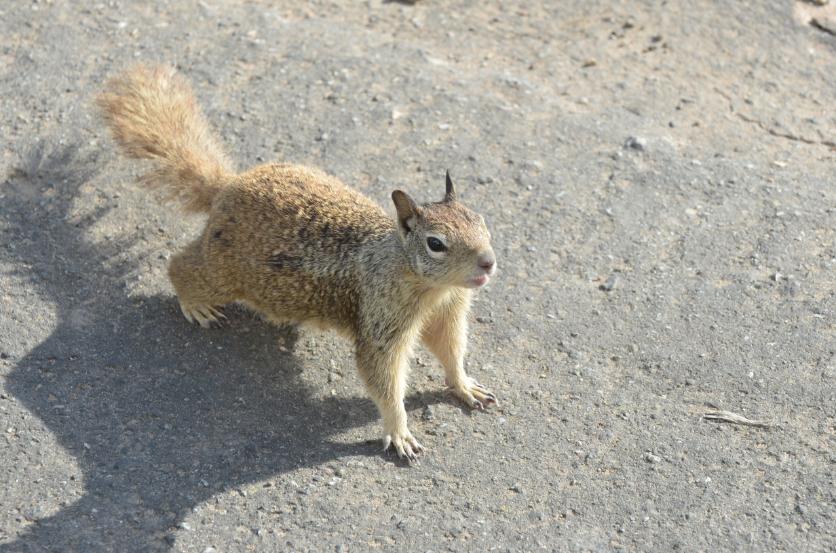 Somebody is very glad to see you.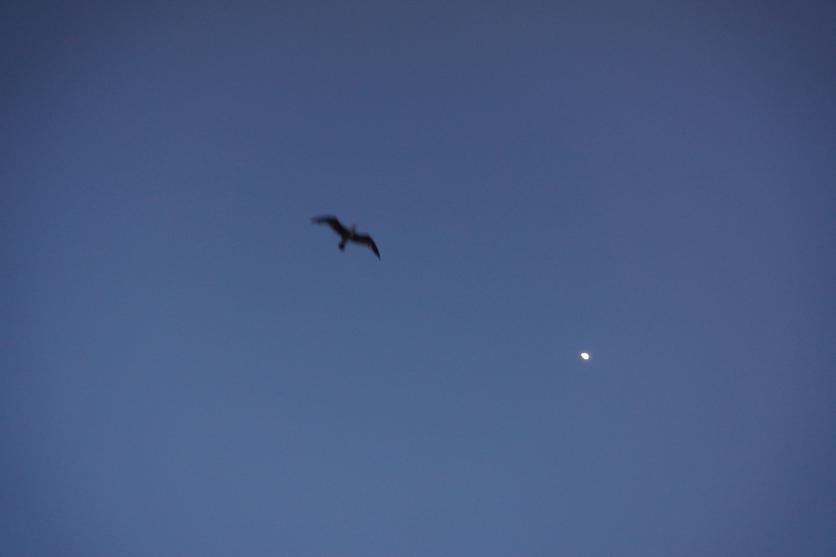 Was that a Wringwraith? or a Pelican?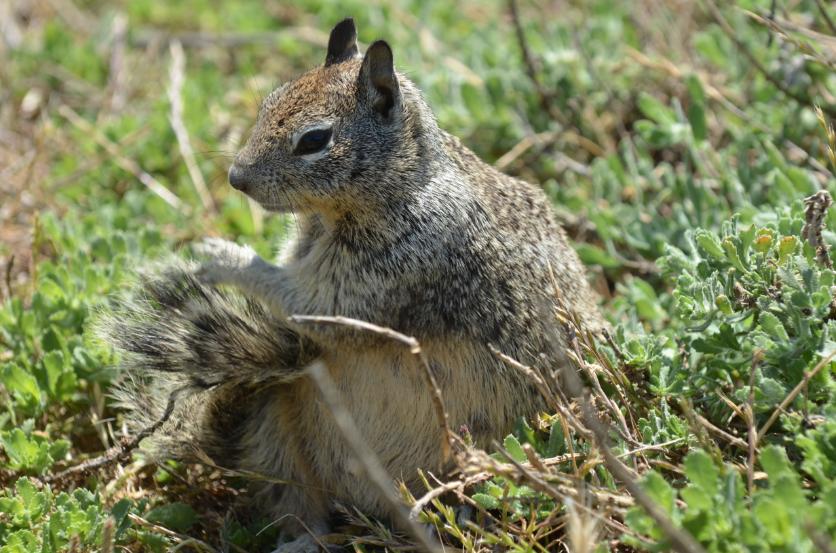 She's making herself pretty for some very lucky guy?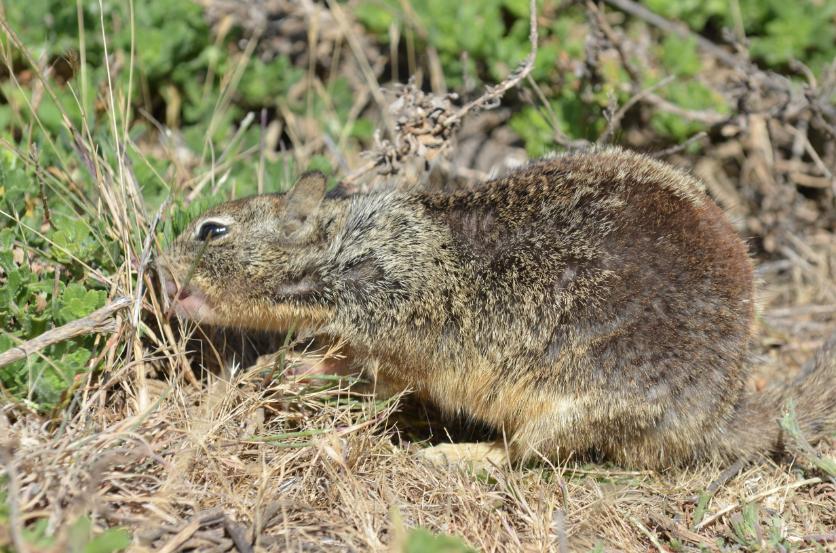 Notice all of the tufts of hair missing. That is usually the aggressor, although sometimes it is the mark of the victim, instead.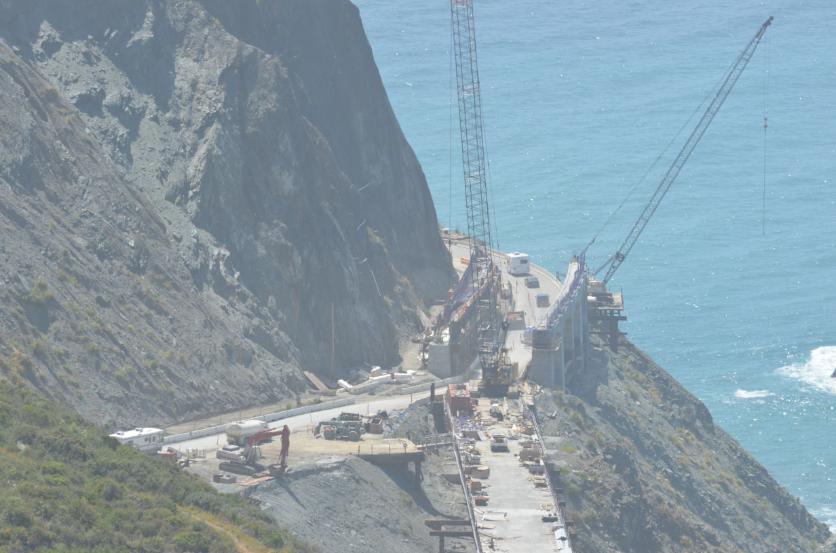 Telephot close-up of structure to hold mountain up.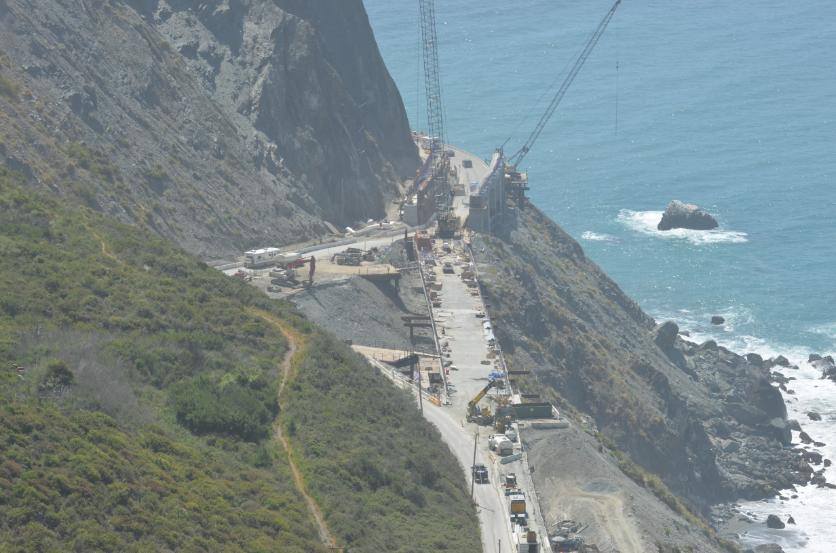 Long shot of weird structure they are building in hopes of holding that cliff back. We shall see.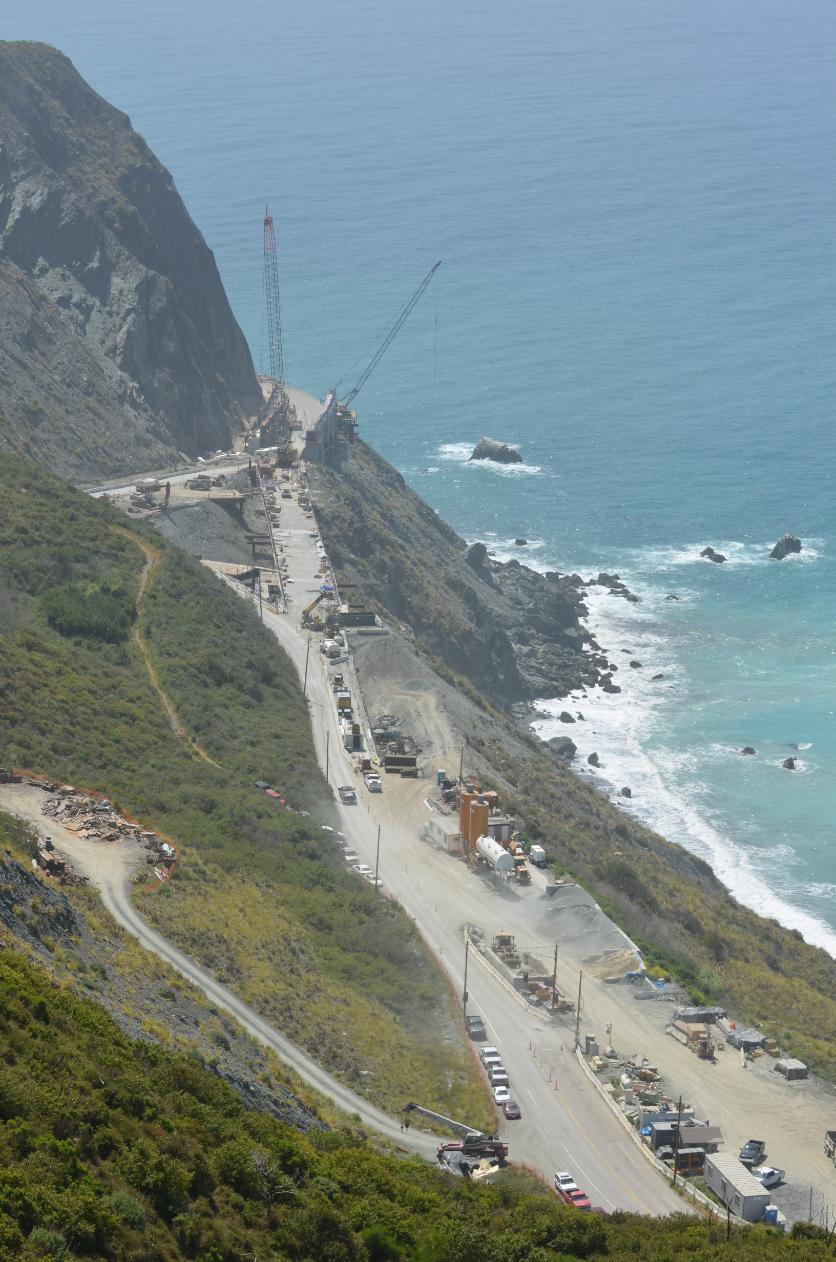 Long shot of landslide site and construction site surrounding it.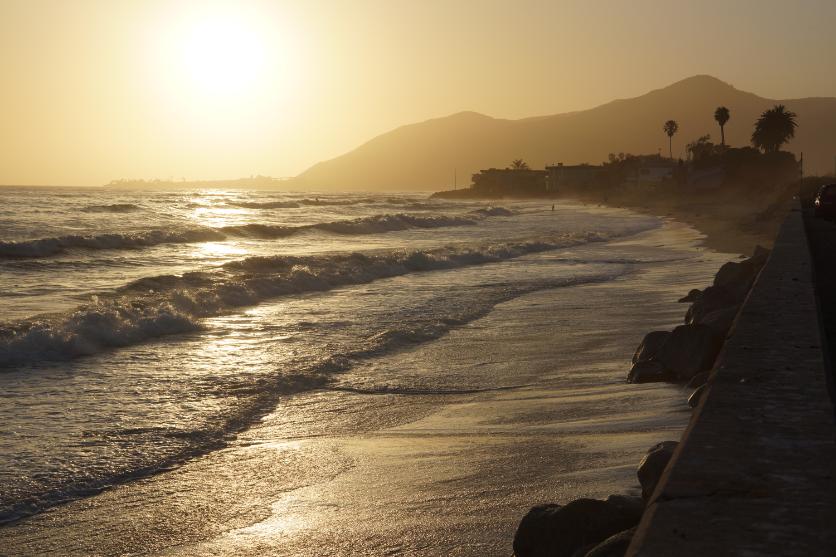 Looking north at Solimar Beach, on May 30, 2012.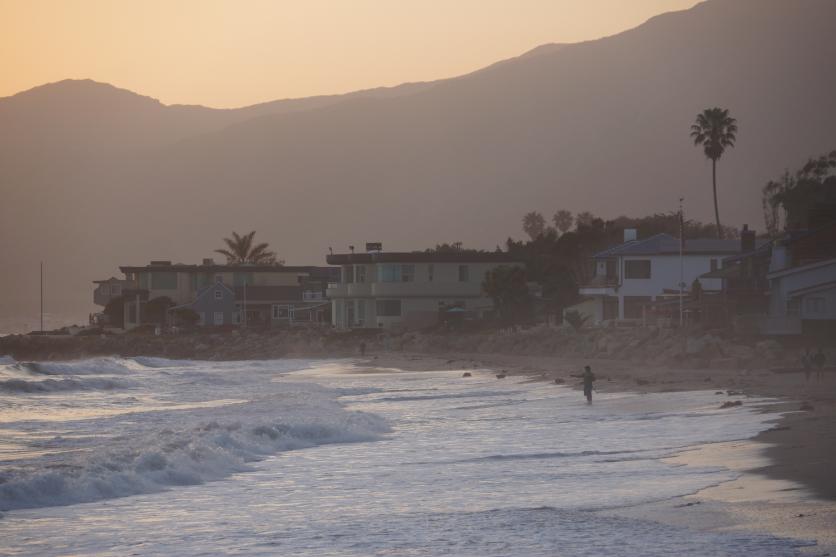 My summer home while growing up, believe it or not. It was WAY different then.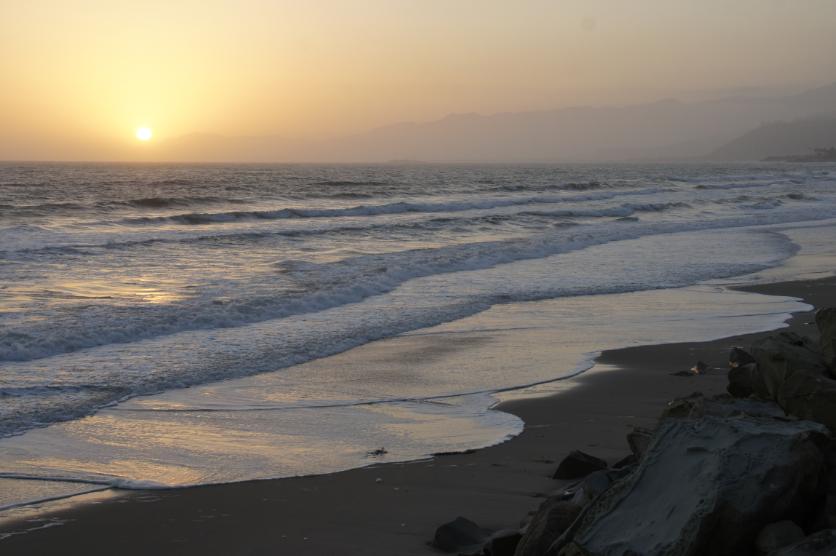 May 9, 2012 - NEW LOCATION
Rincon Parkway, just north of Faria Beach
Looking northbound at Rincon Beach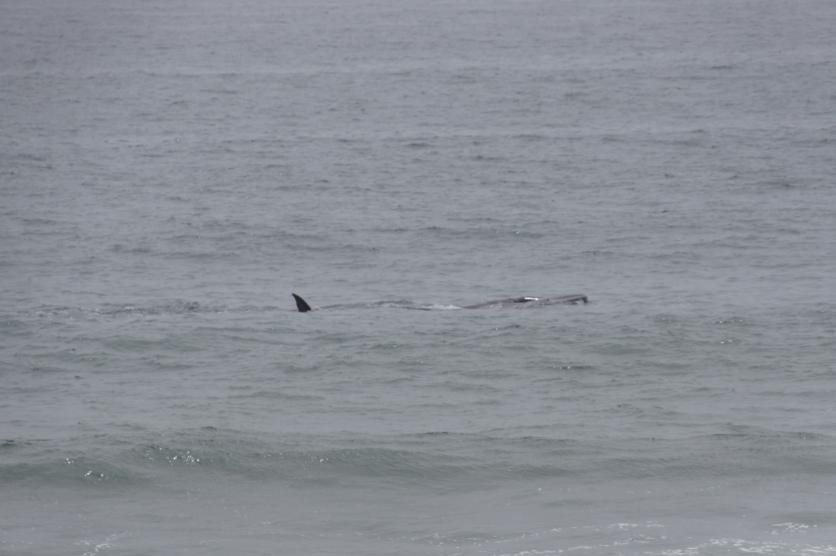 May 10, 2012 - Dolphins, a whale or two or more, and an Orca or two or more at 2 p.m.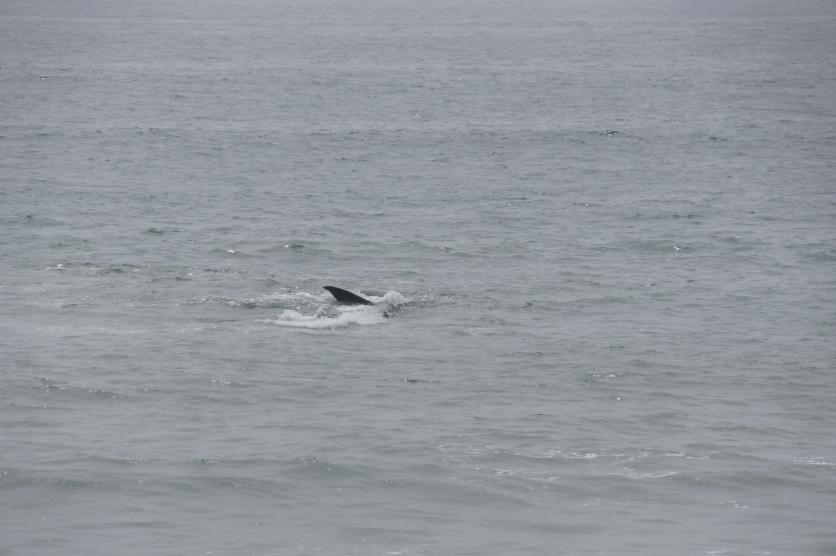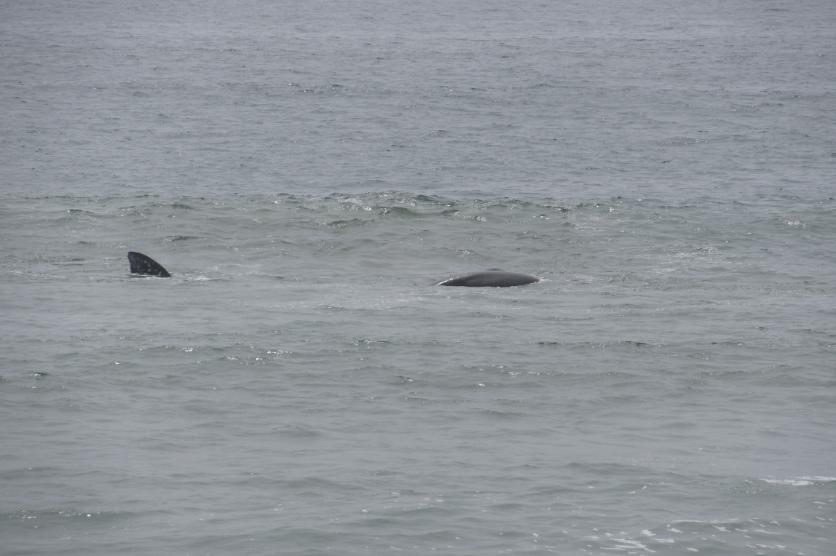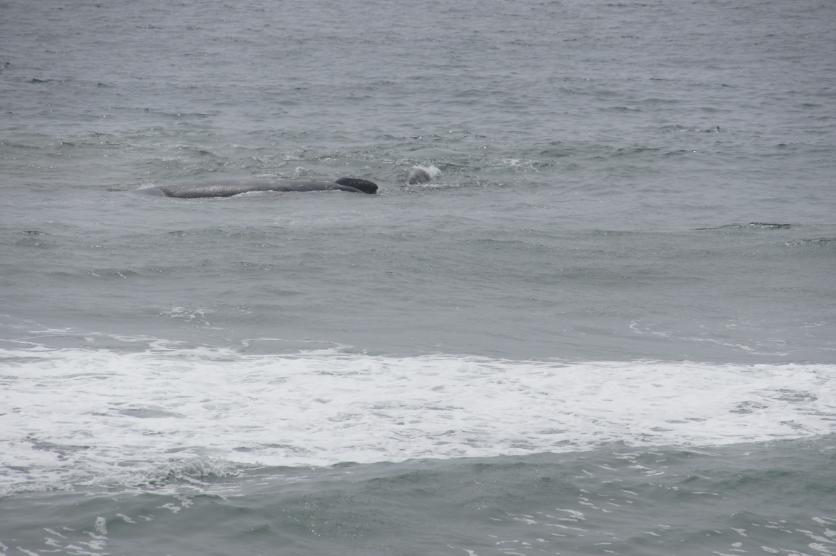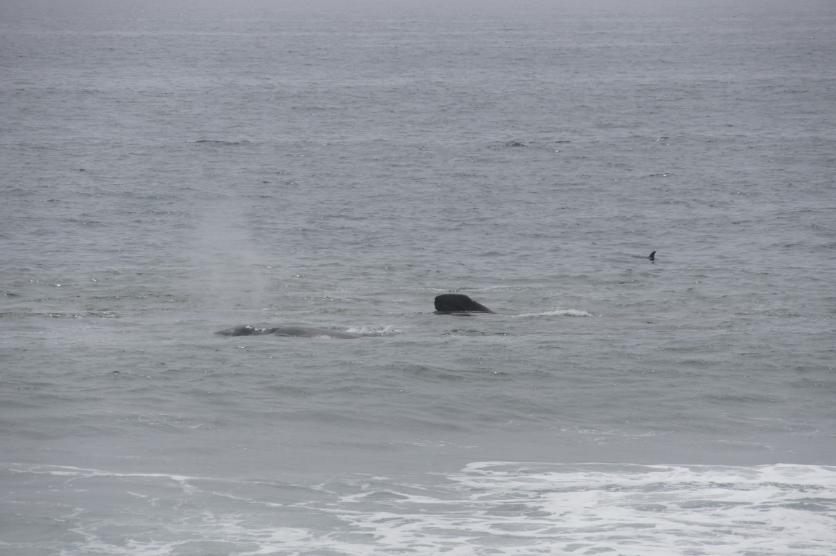 Notice spout - also note fin is part of spout and overall length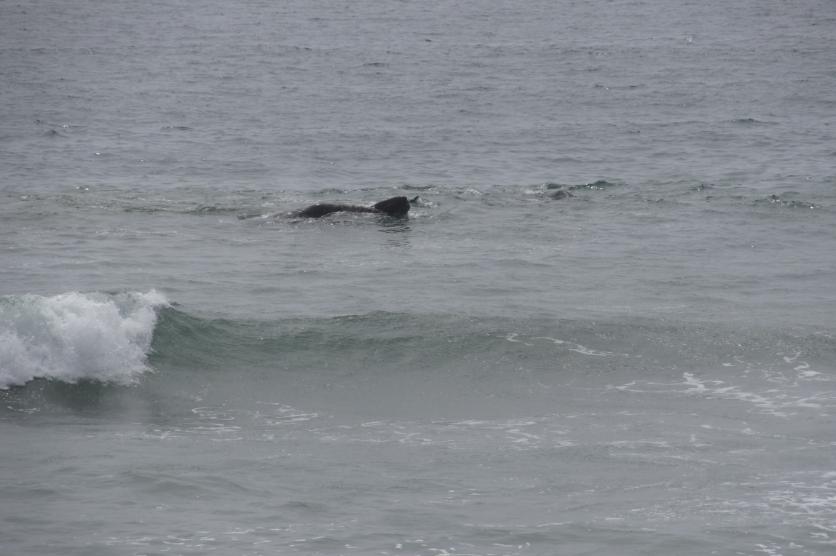 Orcas in surf; note waves. Don't go swimming right now without a camera in hand!
and make sure it is on; with autofocus and auto everything; the whale will be the one using it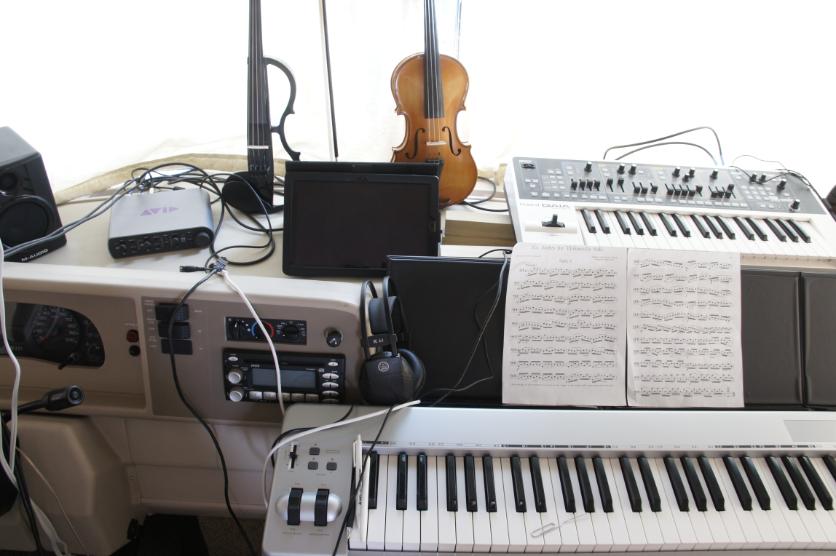 If your dashboard does not look like this
know that it should!